AMAD is a non-government, non-profit civil society organization. Since its creation AMAD has actively worked on projects and initiatives regarding empowering youngsters and advocating gender equality, breaking down traditional stereotypes to empower women on equal rights, having a special focus in marginalized group inclusion for equal opportunities, raising awareness towards antidiscrimination, promoting human rights, and combating hate speech face-to-face and online. AMAD Center aims on inspiring and sharing values about democracy, human rights, empowering those with less opportunities, advocacy, fighting discrimination and vulnerabilities, and empowering people through capacity-building, especially for youngsters, women, and marginalized groups.
In past four years of activities, regarding its projects implementation AMAD has contracted some of the best national and EU experts in the fields of Law, Communication, Youth, Mental Health, etc.
Human rights and democracy
Advocacy, awareness, information, lob-bying for human rights and good practic-es of democracy
Youth empowerment and European integration
Capacity-building, involvement, support, cooperation and pathing the way to EU
Gender issues and women empowerment
Advocacy, capacity –building, aware-ness, lobbying for gender equality
Green policies and development
Contributing according to European and Global Green Policies in the environment and rural sustainable development
Hate speech, National Mechanism Against Violence, Diversity, Mental Health Awareness
Referring to EC (9.12.2021) paper on "A more inclusive and protective Europe: extending the list of EU crimes to hate speech and hate crime" and the ECRI annual reports 2019 and 2020, in the last decades, there has been a sharp rise in hate speech and hate crime in Eu-rope. On the other hand, the Gender Equality strategy 2020-2025 sets out actions to combat gender-based violence against women and girls.
Reacting on Hate Speech, Improving Mental Health is a project in countering hate speech by raising awareness on the impact of mental health especially among the marginalized and vulnerable groups. The stakeholders, the Alliance Against Discrimination in Albania, staff of education institutions, teenagers 14-18 years old, media and other partners will be involved as active contributors in the activities. The moment to act is Right Now. Diversity comple-ments us and makes us stronger. This project is funded by EU in the framework of Reporting Diversity Network 2.0
Infodemia (disinformation, mal-information, bad information, deformation of the freedom of speech is mentally and sometimes physically hurting real life people.
There are 25 projects and initiatives already implemented, such as: Youth workers empowerment through capacity building in Project Cycle Management; Social cohesion in giving equal opportunities for marginalized groups through the project Feel the Beat enabling deaf youngsters to feel the rhythm and "hear" the music through special tools; #NukHeshtim (#NoSilence) Advocating human rights through strengthening the National Mechanism Against Violence in which AMAD engaged several central and local Albanian government institutions (see:  www.youtube.com/watch?v=TBmzOSIC_Zo ); The "We Count" project aimed empowering women, based on the principles of democracy and equity through their engagement in voting administration process as well as training via non-formal learning the local media of Dibra and Fier about Media Literacy on Gender. For four years in a row now, every March AMAD implements activities related to International Women's Day, delivering materials and broadcasting online video messages raising awareness and advocating equality for women and girls (www.youtube.com/watch?v=u0RcuNeNd-g&t=3s; www.instagram.com/amad_center/reels; www.youtube.com/shorts/R6xCVLSE99U). AMAD has continuously worked on empowering youngsters, women and those with less opportunity, countering hate speech, discrimination, bullying and cyberbullying, which was also the focus of "i-craft" project, working with marginalized groups and promoting anti-discrimination through reading and social inclusion of children from different social backgrounds. One of the pillars of AMAD's statute is youth capacity-building through non-formal learning, and it has implemented several projects on this matter such as about CSOs capacity-building on EU funds. We have worked with some of the best experts, social workers, clinical psychologist for teenagers, media literacy, etc. In continuity to its mission, AMAD is one of the active local organizations contributing to the anti-discrimination Council of Europe and European Union campaign "Block the hatred. Share the love" in Albania. Moreover, as one of the local organizations promoting diversity, human rights, advocacy, anti-discrimination activities, and strengthening the national mechanism in countering every form of violence, AMAD is implementing a project on hate speech mental health impact in teenagers 14-18 years old in Albania.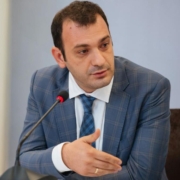 AMAD is a new organization with remarkable results. Above all, the added value of its work is the positivity and dedication in every aspect of activism.
It's always a pleasure for me to work with AMAD in different initiatives. They are so collaborative.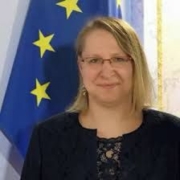 AMAD is doing a very valuable and important job. Sharing ideas and experience through joint projects is always an enrichment.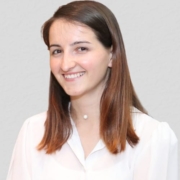 We didn't know AMAD until they applied in one of our sub granting calls with a very interesting proposal, addressing the impact of hate speech in mental health. We were happy to support that proposal and amazed at how AMAD exceeded expectations and went beyond the Project.